Also Available to Listen/Download in iTunes | Google Play Store | Stitcher Radio | Spotify | And More!
Howdy all, happy Friday! I had to record this week's episode yet again from my mobile phone. But trust me, it is another valid excuse, why? Well, because I am headed to The Summit of Greatness silly :-)
So during my 6.5-hour drive, I was able to load up on multiple podcasts from the shows I enjoy tuning into each week. I will share these shows with you (you may already be tuned into them).
But first, before I share them, I do want to say that this is my first time at Lewis Howes Summit of Greatness and I am SOOOO excited!!!
Last year I told myself I wanted to start going to more of the big events in the wellness and marketing realm. And The Summit of Greatness was at the top of my list.
I got my ticket earlier this year and have been counting down the days since (literally).
So many great speakers over the next few days, workouts, workshops, people to meet and learn from, social events, and a dance party with Wyclef performing to cap things off - how cool is that, right?
I am like a kid in a candy store.
And this is also my first time staying at an Airbnb too! Hey, gotta love these firsts, right?
If you are not connected with me yet on Instagram then go ahead and do so - @TheCreativeMarketingZone. I am always posting stories of my adventure, and I will definitely be sharing some good ones from this epic event.
Now, back on topic regarding the podcasts. Before I share my favs below, I do like to point out that I am more of a fan of shows that provide actionable how-to type material. And I try to mimic that with my show each week as well.
While I love hearing stories, conversations, and witty banter, I do think that learning new stuff - especially in marketing land - is key. Hence why I enjoy tuning into the following shows:
Amy Porterfield - Online Marketing Made Easy Podcast. Not sure if an introduction is needed here - Amy truly is killing it and a true star in the marketing realm. I listen to every episode because they are killer. And the most recent one you would like features Marie Forleo sharing copywriting tips (we could all use help with this, right?).
Rick Mulready - The Art of Paid Traffic (AOPT). I first found out about Rick from Amy Porterfield as he is on her show often. He is a Facebook ads ninja, and he shares tons of free and actionable material on his show.
Social Media Examiner - Social Media Marketing with Michael Stelzer - this is always jam-packed with good info from guests each week. In fact, the most recent episode I tuned into toward the end of September features a guest dropping value bombs on how to effectively run your Facebook Lead ad campaigns. I am going to have to re-listen to this one since I was driving and I wanted to take notes.
Sunny Lenarduzzi - The Sunny Show Podcast - a YouTube Ninja who shares a lot of good marketing tips and brings on great guests. Sunny is also quite entertaining on her Instagram, and her most recent episode - #38 - you will find very informative. Neil Patel is on her show sharing ninja SEO tips.
Duct Tape Marketing - The Duct Tape Marketing Podcast (I forgot to mention this one on the actual recording - my bad!). Loads of good stuff shared here weekly as well. I have been listening to this show for a while now and they definitely do not disappoint.
Now I know there could be others on this list that also share good actionable how-to tips each week. Let me know what those are, or the podcast episodes you like to tune into each week. I am curious (like you) to learn more!
Thank you again for tuning in and I will be back on Tuesday with another awesome guest sharing his or her creative ninja tips to help you grow your business.
Adios!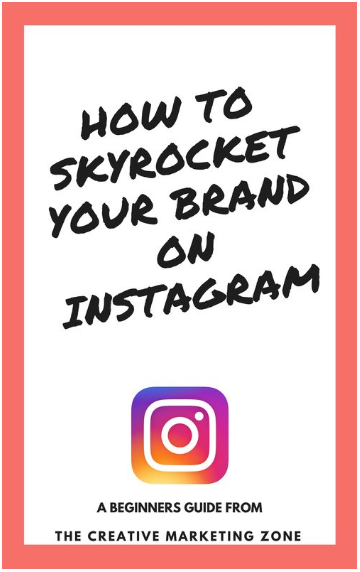 The top tips you need to achieveInstaGrowth success on Instagram!