Also Available to Listen/Download in iTunes | Google Play Store | Stitcher Radio
Hey everyone, happy Friday! So, I decided to start something new with this awesome podcast. Each Friday I will release a solo episode that will share some creative marketing tips, strategies, tactics, hacks, you name it!
Tuesday's will be our days to feature our weekly interviews, which are chock-full of awesomeness, and Friday's moving forward will be the personal tips -> and I have loads of them :-)
This week is all about Instagram cheat codes. Honestly though, let's be fully real here, there is no such thing as a cheat code.
However, growing up in the Nintendo and Sega Genesis (80's and 90's kid) era I did relate this episode to the Mortal Kombat blood code that my dad forbade me from using (I put the code in behind his back, lol). So I share a shortened code for success on Instagram with this episode:
C
C
B
A
I also share some cool tools for you to use and my first video on Instagram TV (IGTV) showing you how I use these tools and apps to create awesome Instagram content that will help you grow your account!
Here is the video that was posted on my IG TV Channel below, chock-full of good stuff. Friday's I will be posting the solo podcast here, along with the new IG TV video for you to learn some new stuff as well.
If you are not connected with me on Instagram yet, then do so here -> www.instagram.com/thecreativemarketingzone
IGTV Video
So I was a little misinformed. Initially, I thought I read or heard that we could upload videos up to 60 minutes, but in reality it is up to 10 minutes per clip. This is the entire video uploaded to my IG TV which has all the clips for you to watch. Definitely use these tools to elevate your Instagram content game!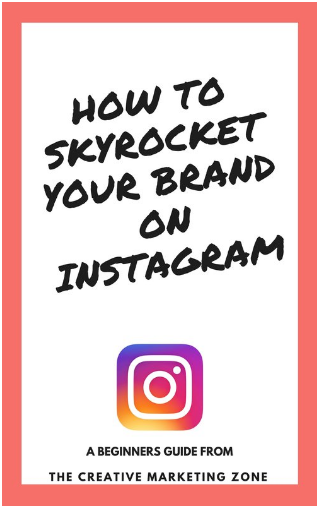 The Top Tips You Need to Achieve InstaGrowth Success On Instagram!