Also Available to Listen/Download in iTunes | Google Play Store | Stitcher Radio
Howdy, there - happy Friday and weekend!
If this is your first time here, then welcome - I am super thrilled you are here!
If you are back to tune into another awesome episode of The Creative Marketing Zone Podcast then I am also super excited that you are here!
Before I jump into the specifics of this episode, I do want to let you know/remind you that we are now on a twice per week publishing schedule.
Tuesday's is when we feature our awesome interviews with a marketing guru sharing his or her secret sauce to help us build and grow our empires!
And on Friday's is when I release a quick solo episode on a new strategy, tactic, hack, or some general marketing advice I have found to work - or sometimes not work.
If you have not tuned into the previous episode (episode 47), then certainly do so after tuning in to this one. I had the awesome privilege of interviewing Brian Loebig, founder of Loebig Ink., a digital marketing agency in the Washington, DC metro area fueled by coffee, creativity, and music!
Brian talked about personal branding SEO.
I never heard of this term before, but having Brian on the show to talk about this was super cool!
As you may or may not know, SEO (search engine optimization) is a critical component to help us get found and build our community (a primer for this week's content).
But, if you are a small business owner and have a limited budget, then hiring an SEO agency can be quite cost prohibitive.
Thankfully, however, personal branding SEO can help!
As Brian explained in the episode, you can apply this simple concept to help you get found through the search engines - and you don't even need a website to make this work - how cool is that?
Okay, so let's dive into this Friday's episode, which is all about the importance of content marketing.
As you probably know, content is (and will always be) king. If you are someone who is interested in growing a personal brand and building a community or movement behind your brand then you need to focus more on your content, and being consistent with your content.
Choose a platform you are interested in being consistent on - writing a blog, hosting a podcast, or creating a YouTube channel - and focus on dominating that platform by pumping out good quality content.
Who cares if you only have a few readers, downloads or viewers tuning in when you start out.
Gary Vaynerchuk's first YouTube video years ago had hardly any views at the time. But he stuck with his content and now many people know his name and his media agency.
We are in the content age where you can build a personal brand with people ready to support your vision and mission.
But you need to start somewhere, and this is where your content comes into play.
You can't buy a community or movement with social media ads as I talk about in this episode. But you can build a loyal following by focusing on your content.
And don't worry if you are not perfect!
"Perfection is the enemy of profit" as Mark Cuban once said on Shark Tank.
Just get started!
Start the blog. Start the podcast. Start your YouTube channel. Then get better over time!
As I talked about before, I was far from being perfect with this podcast when I first started out - and I still have a ways to go.
But I did not let this deter me. I am just focused on continuing to put out good content and making slight improvements to the show each week while having fun (this is key)!
And now - one year later - more downloads and people have been reaching out thanking me for the awesome content and requesting to be on the show - Super Cool!!!
To sum everything up this week - focus on your content and find ways to distribute your content through social media and your email lists.
Also, content marketing is a long-term game, but the rewards will pay off. Go in with the right mindset thinking that you are here for your audience - or future audience if no one is tuning in yet.
If you go in thinking to make a quick buck you won't, and you will burn out.
By being consistent with your content, and holding yourself accountable to your audience each week, you will see greater results versus trying to buy your way to the top with social media ads.
Let me know your thoughts and I hope you enjoy and have a fun and safe weekend!
We will be back on Tuesday with another awesome interview.
Peace and love!
Eric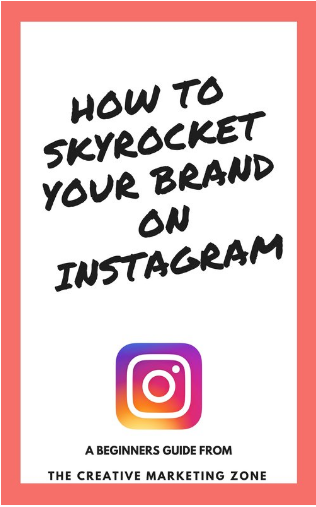 The Top Tips You Need to Achieve InstaGrowth Success On Instagram!