Also Available to Listen/Download in iTunes | Google Play Store | Stitcher Radio
Welcome back! Friday's is when I release a creative marketing strategy, tactic, hack (whatever you want to call it), and this week is one that may blow you away 💥💥💥
There are many ways to legitimately generate money online - non American Greed style!
If you run a service-based business, then one of the easiest ways to bring in the dough is to take on clients.
However, in order to scale this business model, you will need to eventually take on larger contracts so you can begin to hire contractors or employees to help you execute on the accounts.
Unfortunately, if you are a creative entrepreneur (like myself), this business model does not sound sexy at all.
I tried this business model and it left me feeling constantly overwhelmed with tons of overhead!
As a creative entrepreneur, you and I thrive on being creative!
We strive on treating ourselves as our own client and invest heavily back into our business to grow as a recognizable brand - not just a business.
This means having fewer burdens weighing us down (e.g. the overhead of having a mega-agency), and greater wiggle room to explore generating additional revenue streams to help you scale and stay sane!
Additional streams of income can be:
Products
Sponsorships
Events
Paid speaking opportunities
The list can go on.
But there is another option to generate additional revenue that is often not talked about, which is what this podcast episode is all about.
This revenue generator boils down to finding a product you might enjoy re-selling and drop shipping these items direct to your customers - meaning no inventory to carry.
I break everything down for you on this episode on how you can identify products you would want to sell through AliExpress. AliExpress is a huge online retail service that offers products (on the cheap) to international online buyers.
Once you have identified the product(s) you want to sell, then you can create a Shopify store online (my affiliate link) with relative ease and have everything integrated seamlessly from AliExpress into your Shopify store to begin selling and making money.
I started this side venture with my 13-year-old son to sell minimalist men's watches - something we are both into -> https://minimalistwatchman.com/. And I explain everything on this podcast episode and even have a video available below for you to watch on how this is done as well!
Check out the video below:
If you have nothing to sell at the moment, then this is definitely a podcast episode to tune into.
This podcast episode is also a good one to tune into if you are looking at adding an additional stream of income to your business without creating a huge burden to manage and maintain.
I hope you enjoy!
And be sure to stay tuned this Tuesday as we have our next interview featuring someone who is straight up KILLING IT with Facebook ads. He breaks down step-by-step how is doing it on the interview for all of us.
Thank you for tuning in!
All the best,
Eric
Key Resources:
💥AliExpress - https://www.aliexpress.com/
💥Shopify (My Affiliate Link for Free 14 Day Trial) - https://www.shopify.com/?ref=the-crea...
💥YouTube tutorial on how to get your Shopify store set up to sell AliExpress products - https://www.youtube.com/watch?v=ykOqv...
💥Answer The Public - https://answerthepublic.com/
💥Instant Ad Copy - https://www.instantadcopy.com/
Freebie Resource Guide: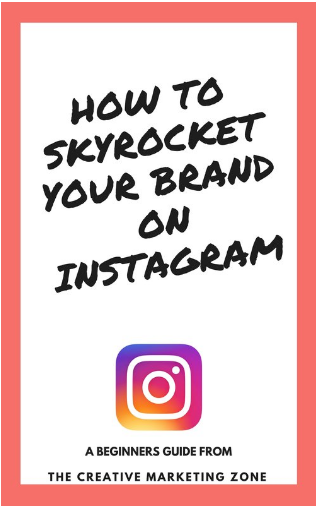 The Top Tips You Need to Achieve InstaGrowth Success On Instagram!