Also Available to Listen/Download in iTunes | Google Play Store | Stitcher Radio
Welcome back everyone and happy Friday! I am super thrilled (as always) that you are here ready to soak in some more good content.
Just as a reminder, Tuesday's is when we release our awesome interviews with a marketing guru sharing his or her secret sauce for you to leverage to help you build and grow your business. And Friday's is when I release a short solo episode sharing some of my own creative marketing strategies, tactics, hacks, or general marketing advice you can leverage.
Last Friday was a super fun one to record as I literally explained and visually walked you through how you can diversify your income streams by reselling products and drop shipping them to your customers.
This week is not as intense as I have recorded a shorter episode talking about the importance of re-investing back into your business and treating yourself as your own client to grow your brand.
As I'm sure you can relate, we often run into businesses proclaiming they are proficient in what they do but become disappointed when we check out their establishment.
The all-to classic example I broke out in this solo episode is a place located on the east coast called South of The Border.
If you have ever traveled down Interstate 95 South to Florida, then surely you have seen signs of South of The Border hyping you up for miles to come and check them out.
I fell for this (twice), and both times I was sorely disappointed when I felt like I rolled up to an abandoned motel with a bunch of cheap merchandise and dud fireworks being sold.
In the marketing realm, I see this same issue happening a lot, especially when I go to networking events. The self-proclaimed web developer who has a website that looks like it was created circa 1995 using Microsoft Frontpage. The content marketing specialist who doesn't practice what they preach with their own content, etc.
If you are a business seeking to grow, then taking on clients is a must.
But there does come a point in which you have to ask yourself, are you seeking to keep growing as a business by taking on clients and become a large agency with tons of overhead?
Or are you seeking to grow as a lifestyle business and become a national brand in which people look to you for advice and you are tapping into multiple multiple revenue streams?
If it is the latter, then re-investing back into your business and treating yourself as your own client is a must, which is what this episode is all about.
Free Resource Guide: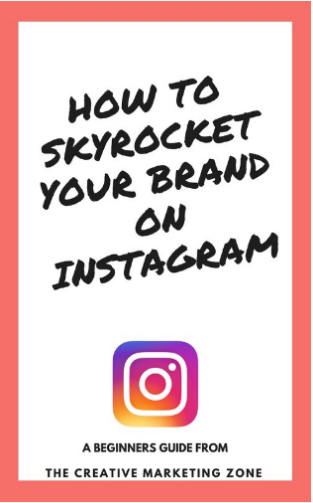 The Top Tips You Need to Achieve InstaGrowth Success On Instagram!