Also Available to Listen/Download in iTunes | Google Play Store | Stitcher Radio | Spotify | And More!
Welcome back everyone, and happy Friday!
If this is your first time here, then welcome - I am super thrilled you are here! And if you are back for some more awesome tips, then I am super thrilled you are back - thank you for tuning in and subscribing to our weekly series!
Each Tuesday we release an awesome interview with a marketing guru sharing his or her ninja marketing tips (as we like to call it now) for all of us to leverage.
And on Friday's I do a quick solo episode sharing a ninja tip that I have learned and tried out over the past week, or some general marketing tips to help you build and grow your online game.
This week falls into the latter of the two as I share a simple, yet often overlooked or hardly ever utilized tip on social media. And that is to just be social!
Business owners and marketers tend to forget that social media is not meant to be seen as a straight advertising play.
As I talked about before on a previous solo episode, you cannot buy an online community.
However, you can build an awesome community simply by being social!
What do I mean by this?
Well, if you expect to just put out good content and hope to attract people to you, then good luck. The "Field of Dreams" approach does not work in today's day-and-age, especially since there is so much content out there to compete with.
What you can do, however, is be proactive by being social. Dropping comments on social media posts from influencers, or dropping comments from posts using targeted hashtags is where this magic happens.
The famous GaryVee $1.80 strategy is what a lot of people tend to refer to here. And it works!
Of course, you want to make sure you are dropping relevant comments that can drive the discussion further.
By doing this, you will start to attract more attention from the influencer and his or her followers, gain more followers, drive traffic to your website, etc.
In this solo episode, I talk about how I leveraged this approach a few years back to build out a good email list. I participated in a bunch of LinkedIn and Facebook groups by chiming in on discussions that were relevant to my messaging, and it worked.
So, I challenge you this week to be social!
Don't just publish content and walk away. Be proactive with other people's content each day.
Drop relevant comments and engage with people. Drive discussions forward.
This is a simple, yet often overlooked tip to help you build out a community. And there is no pay-to-play to make this work either! :-)
Thanks for tuning in and enjoy your weekend!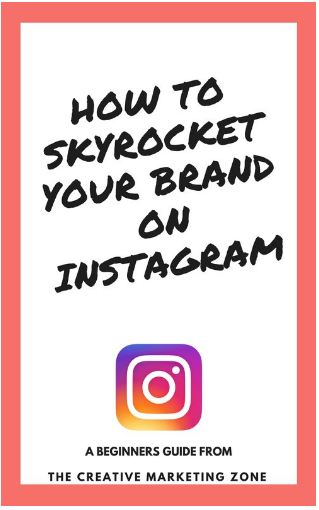 The Top Tips You Need to Achieve InstaGrowth Success On Instagram!
Connect with Me on Social!