Also Available to Listen/Download in iTunes | Google Play Store | Stitcher Radio | Spotify | And More!

Welcome to another exciting episode of The Creative Marketing Zone Podcast! Today, I am super thrilled to bring on Eliza Barry, Marketing Director at Amata Solutions.
Based in the Silicon Slopes of Utah, Amata Solutions is a dynamic team of coders, communicators, data whisperers and insight innovators ready to answer your business questions and provide pathways to insights to help you do the right thing. Basically, they help your business understand where you've been and plan for where you are going. Amata Solutions is also a full-service Adaptive Insights and DOMO Partner/Implementer.
I had the awesome privilege of connecting with Eliza by phone recently. She is a fan of our weekly show and upon our conversation, I was able to uncover some really cool stuff!
Not only does Eliza work on some amazingly creative marketing campaigns – we will touch on some of these today – but she is also a data maven!
Today's episode is all about the data. We are going to discuss ways in which you can track your marketing efforts more efficiently and effectively. We will also explore ways in which you can better interpret the data of your marketing efforts and how to effectively report this data.
I am excited to learn more about what Eliza will share with us today because I have been in situations before working with clients in which the marketing team thinks they are producing amazing results, yet the rest of the company still sees marketing as a cost.
Thankfully, today we do have more data at our disposal to track, analyze and report that marketing is generating results. But there is a process to this. And the data can be very eye-opening for us fellow marketers.
Now, if this is your first time tuning into the awesomeness of this show then welcome – I am super thrilled you are here! Tuesday's is when we feature an interview with a marketing guru sharing his or her ninja tips to help you build and grow your business. Then on Friday's I release a solo episode sharing something new I have learned that works, doesn't work, or some general creative marketing strategies and tactics you can use to help you grow.
And if you are a repeat listening friend of the show, then I am also super ecstatic you are back here again to learn some awesome creative ninja tips in your ear wherever you are! As you know, this show keeps getting better and better each week, and your excellent feedback – whether it is from the reviews on Apple Podcasts or iTunes or from the emails I receive means a lot. Thank you for continuing to tune in and be sure to smash that subscribe button on your podcast listening player to stay tuned of fresh content each week!
How to Connect with Eliza
Website - Amata Solutions
LinkedIn - https://www.linkedin.com/in/elizabarry/ - feel free DM :-)
Email - eliza.barry@amatasolutions.com
Alright guys, without further ado let's welcome Eliza to the show!
Tune in Below: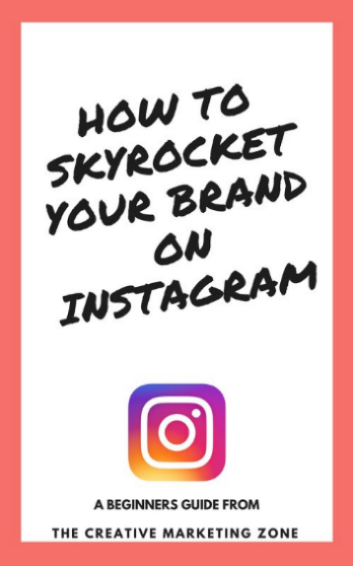 The top tips you need to achieveInstaGrowth success on Instagram!