Also Available to Listen/Download in iTunes | Google Play Store | Stitcher Radio | Spotify | And More!
Welcome back to another exciting episode of The Creative Marketing Zone Podcast! I am your host and chief creative officer, Eric, and this week I have an awesome interview with Mike Nelson who is a fellow passionate marketer specializing in helping businesses position their products and services in front of their potential customers when they least expect it but when they desire an answer to their problems the most.
Mike is here today to share some ninja marketing secrets when it comes funnels, and how you can skyrocket your business by setting up some good marketing funnels.
Believe it or not, but we have yet to feature a marketing guru sharing funnel tips, and Mike came heavily recommended from a previous podcast guest, Mark Ghaida of Unfazd Media.
Mike definitely did not disappoint on our show today. I was able to take notes on a bunch of great strategies he shared, especially when setting up an initial funnel to start capturing leads using social media ads.
Here on today's show, you will hear Mike talk about:
How to create and set up a good funnel
How to get leads for super cheap running a specific retargeted ad campaign
Some advanced funnel tips
What to avoid when setting up and running a funnel
Facebook Messenger and Instagram Story ads
And so much more!
This was definitely another fun episode to record and share.
Now, if this is your first time tuning in to the awesomeness of this show, then welcome – I am super thrilled you are here! On Tuesday's I release an interview with a marketing guru sharing his or her ninja secrets to help you up your marketing game and grow your business, and on Friday's I share a solo episode on something new I have learned that works, doesn't work, or some general marketing tips.
And if you are a repeat listening friend of the show, then welcome back! I am super ecstatic that you have chosen me to share some awesome marketing tips in your ear each week wherever you are. As you know this podcast keeps getting better and better each week as we avoid the fluff.
If you haven't done so yet, then be sure to smash that subscribe button on your podcast listening player for The Creative Marketing Zone Podcast, tune in to fresh content published weekly, share with your friends, and – if you are up to it - leave a review on iTunes or Apple Podcasts!
As you know, reviews mean a lot, and they help me reach more fans eager to implement these marketing tips shared weekly. And if you leave a review on iTunes or Apple Podcasts then let me know by emailing me at Eric@TheCreativeMarketingZone.com.
I will provide an awesome shout out for you in return.
Speaking of shout outs, something new I am going to do moving forward each week is to share a recent review of the show that was shared on iTunes or Apple Podcasts.
And this review comes from NYC Marketing saying this show is a:
Thanks so much for the awesome review coming from NYC Marketing and looking forward to continuing on this journey to keep sharing awesome content each and every week.
Speaking of awesome content, we have an interview to share with Mike Nelson, folks! So, without further ado, let's go ahead and welcome Mike to the show!
Tune in Below: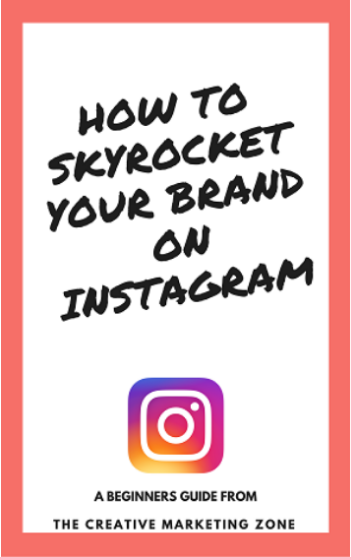 The Top Tips You Need to Achieve InstaGrowth Success on Instagram!